Mary Wallace is an award winning songwriter whose eclectic performance background enables her to compose music encompassing a broad range of styles. She was classically trained in voice and piano at Queens College in NYC, has played guitar, bass and piano in rock and folk bands and studied jazz piano and singing with Adolf Sandole. Her Irish heritage provides her with a love of Celtic music, which also influences her compositions.
Mary Wallace is available for performances both locally and internationally. She has taken the stage with jazz greats George Shearing, Toots Thielemans, and Joe Williams, making appearances in the US, Europe and the Virgin Islands. She plays piano and sings with her husband, guitarist Kim Wallace. The group can be expanded to include sax, bass and drums.
Her CDs of original music are available to sample and purchase at CD Baby.
Private instruction by Mary Wallace is available in voice, piano and guitar.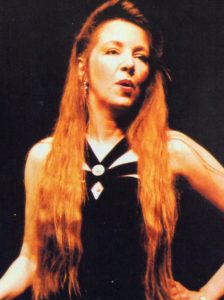 Private instruction by Kim Wallace is available in guitar.